Swarovski Created Diamonds are a 21st-century milestone that builds on over 125-year legacy of mastery and craftsmanship. Swarovski continues to innovate at the farthest boundaries of art and science, offering lab-grown diamonds in 16 signature colors-the most extensive assortment of hues available on the global market today.
In keeping with our core values of exceptional quality and superior standards, all Swarovski Created Diamonds are hand-selected and examined by experienced gemologists to ensure exceptional quality. All stones larger than 0.70 ct are certified by an independent gemological institute.
Long known for producing the highest quality crystals on the market, Swarovski stands for brilliance in both creativity and craftsmanship. Bringing our established expertise and precision-cutting techniques into the realm of lab-grown diamonds, we build upon our dynamic heritage to create a new era of man-made excellence.
By crafting our stones in labs, we are able to create at the outer limits of imagination, designing signature lab-grown diamonds that tap into the spirit of the times. Swarovski Created Diamonds feature an array of shapes and colors spanning from classic to cutting-edge, showcasing the dedication and innovation we engineer into all of our products.
Using age-old craftsmanship, we transform our lab-grown diamonds into objects of exquisite beauty.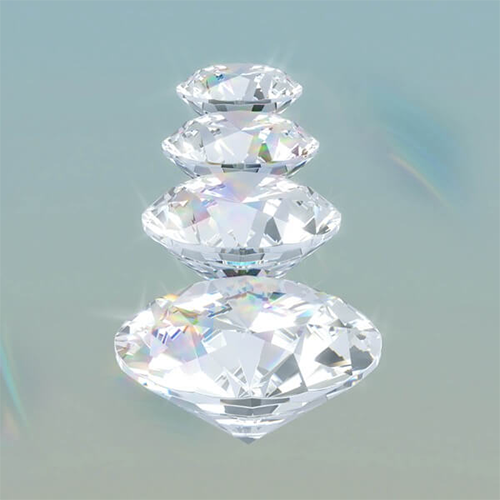 All Swarovski Created Diamonds are hand-selected and graded by gemologists according to the 4Cs.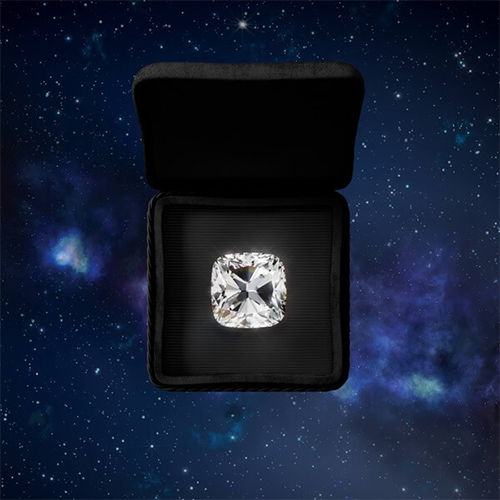 Masterfully crafted faceting unlocks the inner radiance found in each of our diamonds.
Each Swarovski Created Diamond carries a laser engraving, visible only under strong magnification.
Swarovski Lab-Created Diamonds conjure an emerging realm of consciously crafted luxury, reimagining the laws of nature through the latest next-generation technology. Our innovative craftsmanship and creative vision underscore our commitment to producing the most inspiring diamonds on the market. We believe that our ab-grown diamonds are, quite simply, the diamonds of the future.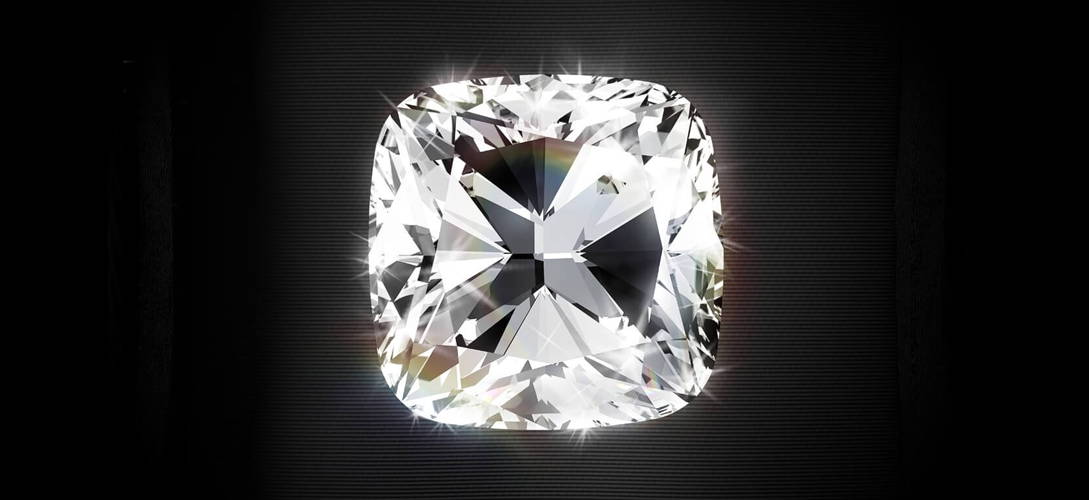 Representing an evolved vision of luxury, our lab-grown diamonds are produced through leading-edge creativity and time-honored craftsmanship. Our proprietary cutting techniques reflect the age-old craft of expert diamond cutting and shaping, ensuring that all of our lab-grown diamonds meet the highest Swarovski standards.
As the world evolves toward more ethical and sustainable models of production, Swarovski continues to recognize the legacy of our company's founder, Daniel Swarovski. Through our practices, we honor his forward-thinking vision of a responsible business, which includes the wellbeing of our employees, the environment, and society at its heart.
Just as a greenhouse-grown orchid is identical to one found in the wild, a Swarovski Created Diamond faithfully reflects the natural processes that occur in the formation of mined diamonds. Under laboratory conditions, a tiny diamond seed is nurtured in an environment rich with carbon atoms. After being put through a process that breaks down its molecular bonds, the pure carbon begins to stick to the seed and a new diamond is formed, layer by layer. Upon completion of this process, the lab-grown diamond is precision-cut by expert master cutters.
While all Swarovski Created Diamonds meet our exacting standards of quality, each diamond is unique, just as no two mined diamonds are alike. Each lab-grown diamond is an individual masterpiece, imbued with its own personality and charm.